Supporting the Future of Equipment Finance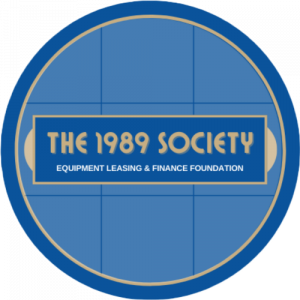 Join The 1989 Society and support the future of the equipment finance industry. You can do this by including the Foundation in your will or estate plan. Any amount helps support Foundation research, academic programs, and sustainability long into the future.
How it Works:
Amend your estate plan with a charitable bequest to the Foundation. Upon your passing, your estate will send your gift to the Foundation. Sample language available here.
Complete the Declaration of Intent form.
Questions?
Please consult your estate planner, tax advisor, or attorney for additional information on making a planned gift. For even more information, please contact Kelli Nienaber, Executive Director via email or phone at 202-238-3429.
Common ways to make a legacy gift include:
Multi-year donation pledges
Eliminate annual solicitations and ensure continuity of benefits by setting up a multi-year pledge to the Foundation.
Appreciated stock
Potential tax benefits exist for donors who give appreciated stock rather than cash such as 501(c)(3) not-for-profit organizations such as the Equipment Leasing & Finance Foundation.
Donor-advised funds (DAFs)
A donor-advised fund is like a charitable investment account, for the sole purpose of supporting charitable organizations you care about like the Equipment Leasing & Finance Foundation.