The Equipment Leasing & Finance Foundation releases the results of its  COVID-19 Impact and Recovery Survey which tracks equipment finance companies' staffing performance, work-from-home expectations, and portfolio metrics, including deferrals, defaults, and originations.
This quarterly survey and its predecessor, the monthly COVID-19 Impact Survey, tracked immediate and long-term effects of the pandemic's impact on the industry since May 2020. With the continued stabilization of the economic effects of the pandemic, this survey will end after this data release. At a glance survey highlights from Quarter 3 are below, and detailed survey results are available by request. Visit this page for the 2020 COVID-19 Issue Report.
Please contact Stephanie Fisher at sfisher@leasefoundation.org, for additional information. Archived results of this survey can be located here. 
Staffing
Staffing as compared to the beginning of 2020 is up almost 5% with 33% of lenders having double-digit growth though 17% of companies have experienced a double-digit decline in staffing.
By 2022 lenders expect staffing to be up 9% with 47% of lenders up 10% or more.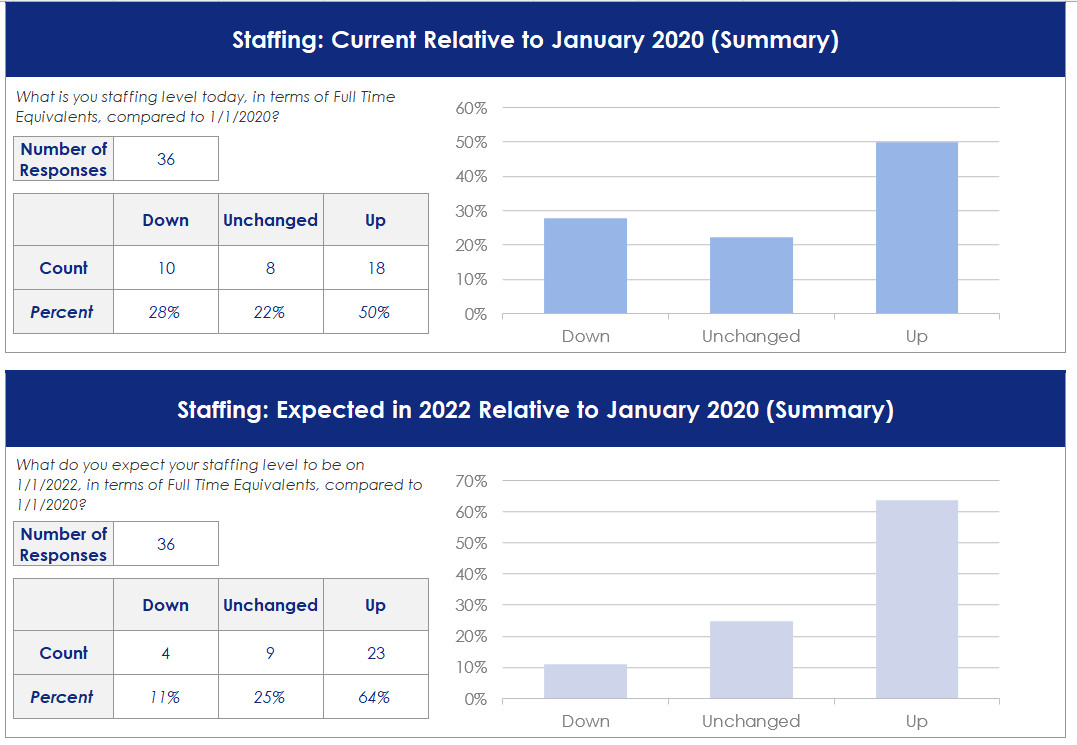 Work from Home WFH
Lenders say that on average 73% of their staff was working from home in January 2021. But they expect that to drop to 40% by January 2022.
This compares to 10%-20% in January 2020 – the actual average was 21%, but excluding lenders that said 90+% of their staff WFH on 1/20 (and 80% of those expect less WFH by 1/22) the average was 10% WFH on 1/20)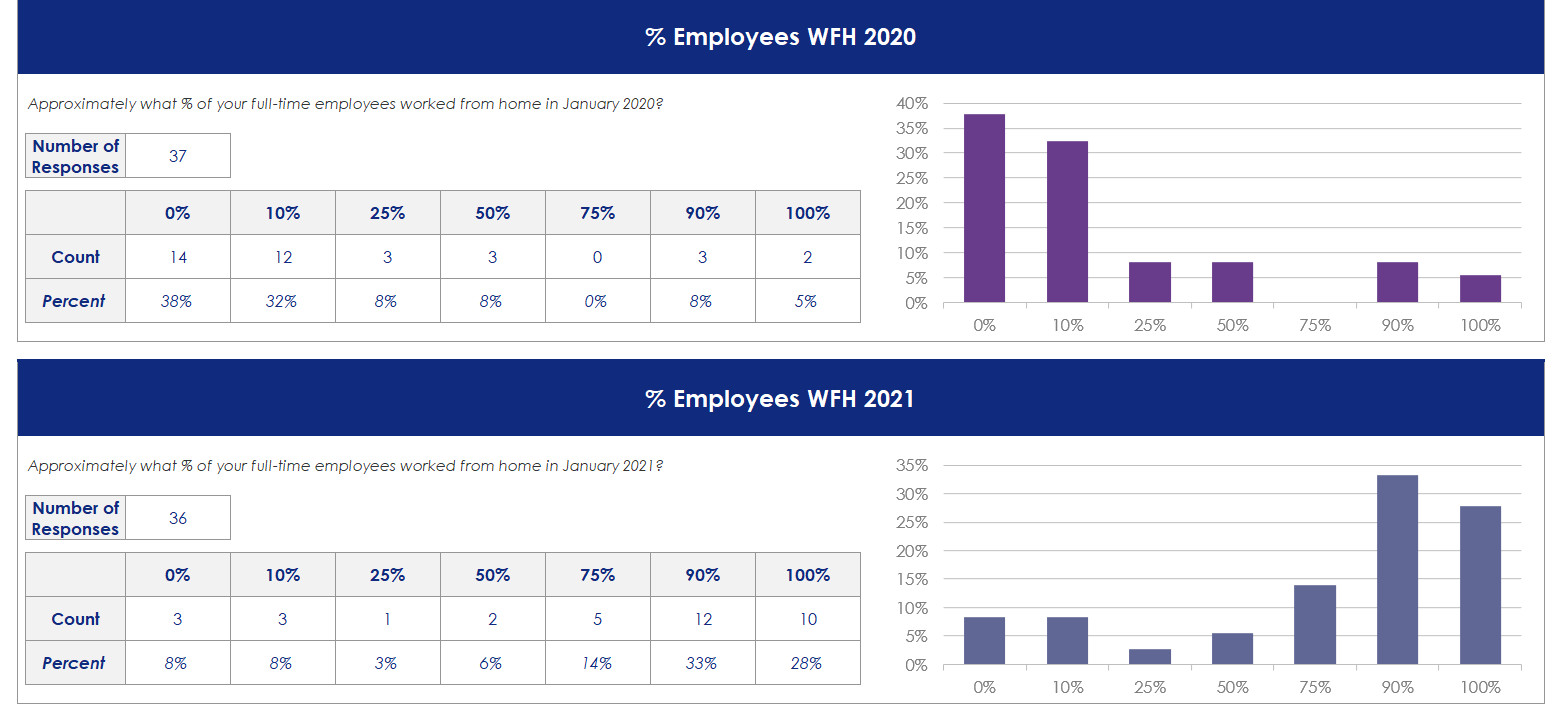 Defaults
Default rates have stablized back to pre-pandemic numbers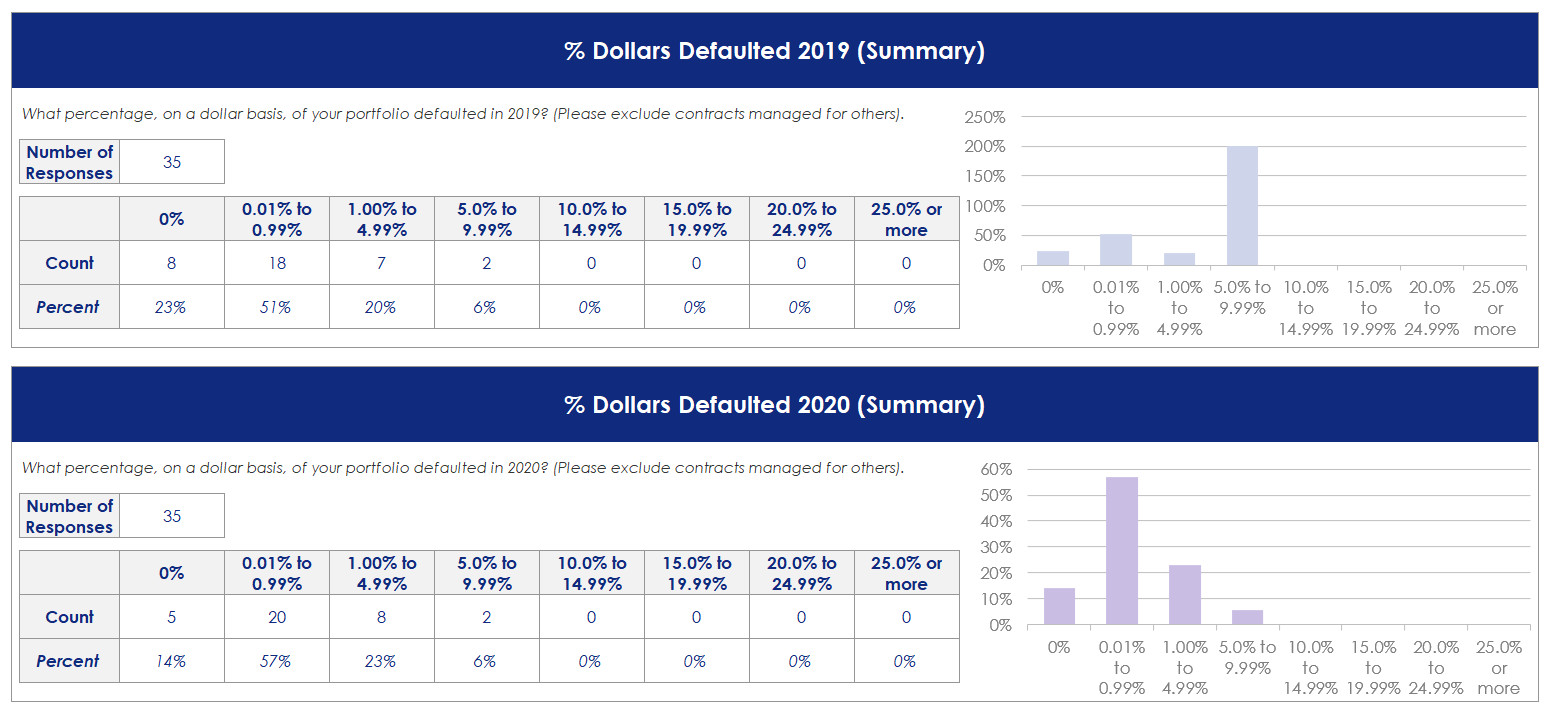 Lease Terms
5% of Lenders said that transaction terms were shorter while 22% said they were longer.

Originations
On average lenders reported 0.3% growth in originations in 2020 compared to 2019, with 53% reporting a decrease
For 2021, compared to 2019, lenders reported average growth of 12%, with only 22% reporting a decrease