The equipment finance industry, like most sectors of the global economy, has been affected by the COVID-19 pandemic. In order to track industry response to the pandemic, the Equipment Leasing & Finance Foundation has developed a new monthly COVID-19 Impact Survey. 
From 101 survey responses collected from May 4-8, results show that 93% of equipment finance companies have offered payment deferrals. A large majority (88%) of companies have not furloughed or laid off employees.
To participate in the Covid-19 Impact Survey of the Equipment Finance Industry:  Survey responses are limited to one per company. If you did not receive a survey and would like to participate, please contact Stephanie Fisher, sfisher@leasefoundation.org, by May 31 to determine eligibility for inclusion in the June survey.
May 2020 Survey Highlights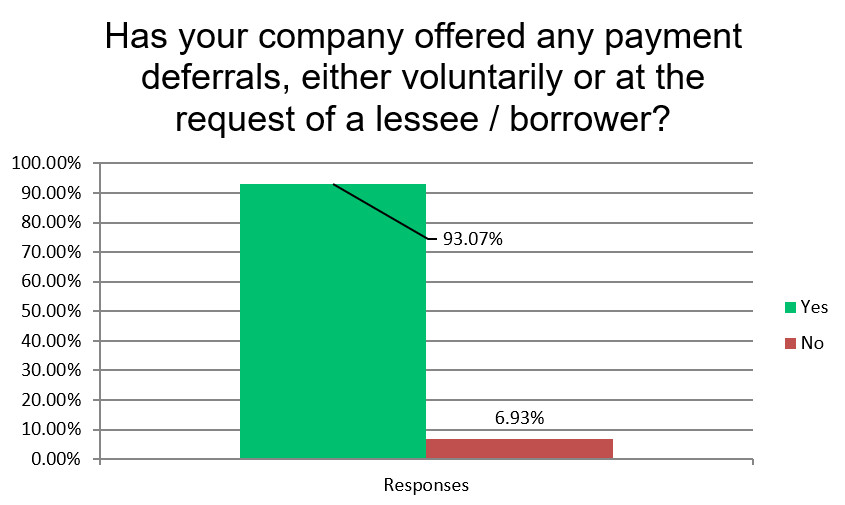 Of 101 survey participants, 78 responded to the below question regarding furloughs or lay-offs: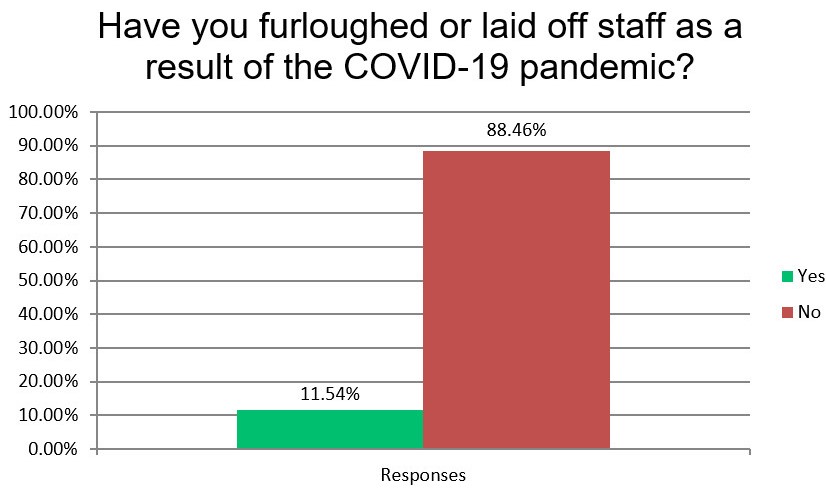 Of the 11.54% of respondents who have furloughed or laid off staff as result of the pandemic, they have, on average, furloughed or laid off 9.7% of their staff.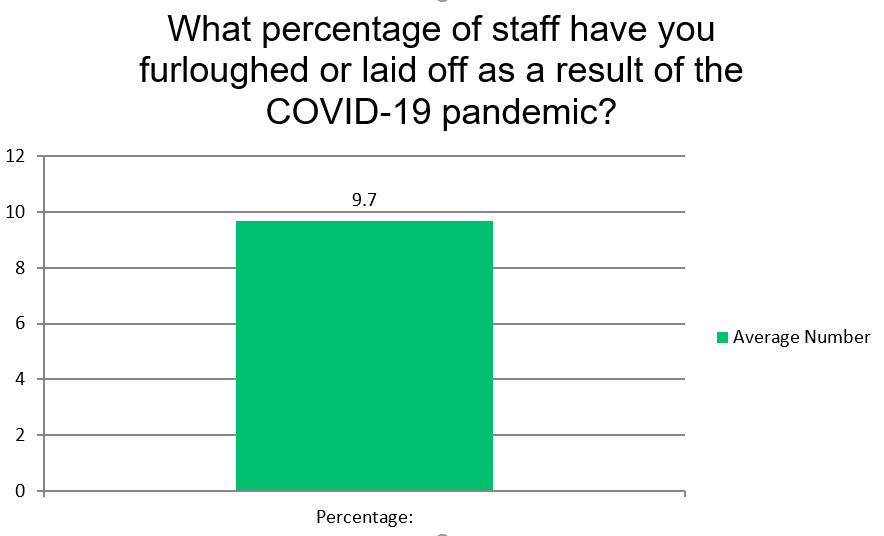 Of the, 101 survey participants, 78 responded to the below question regarding cut staff hours: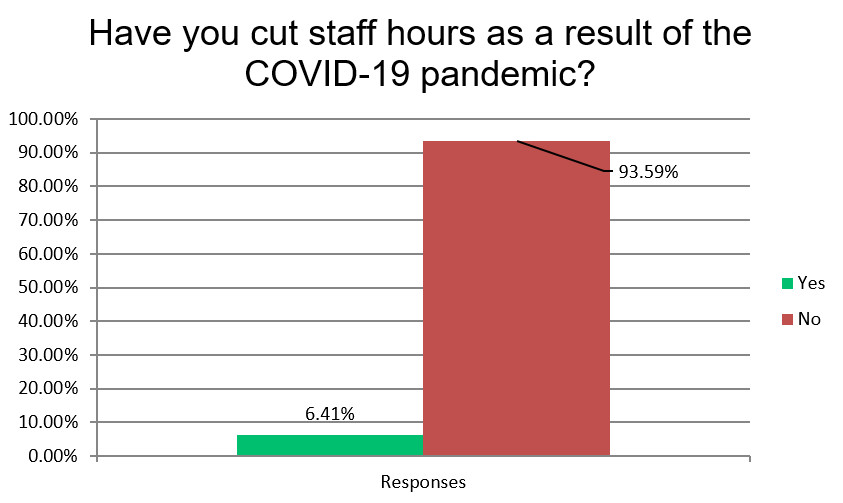 Survey Quotes
Bank, Middle Ticket
"In the short term, our focus is to help the recovery of clients by providing reasonable payment relief. In the medium term we will focus on staying firm on term, structures, marketable pricing, etc., so that our industry credit and business guidelines do not become inverted (too aggressive). In the long term we need to be prepared for certain industries that will go through significant consolidation or contraction due to those smaller to mid-size clients who were not able to recover." Michael Urquhart, President and CEO, People's Capital and Leasing Corp.
"We focus on understanding how the critical use/revenue generating assets we lend against generate cash flow for our borrowers. A deeper understanding of the borrower's business helps correlate the collateral and credit risk with the ability to repay. These fundamentals won't change in the medium or long term but, to a certain degree, the current short-term impacts of COVID-19 cannot be mitigated in certain industries. To manage a diversified portfolio, we believe working with borrowers to fully understand how COVID-19 is currently impacting their business and may change their business going forward will be key to mitigating potential loss and recovery going forward." Aaron Foglesong, Managing Director, Indigo Direct Lending, LLC
Survey Demographics
Market Segment
Bank 50.6%
Captive 15.2%
Independent 30.4%
Other 3.8%
Market Segments Based on Transaction Size of New Business Volume
Large-Ticket (New Business Volume Avg. Transaction Size Over $5 Million) 5.06%
Middle-Ticket (New Business Volume Avg. Transaction Size of $250,000 – $5 Million)52%
Small-Ticket (New Business Volume Avg. Transaction Size of $25,000 – $249,999) 39.2%
Micro-Ticket (New Business Volume Avg. Transaction Less Than $25,000) 1.3%
Other 2.5%
Organization Size
Under $50 Million 26.6%
$50 Million – $250 Million 25.3%
$250 Million – $1 Billion 26.9%
Over $1 Billion 21.5%