The equipment finance industry, like most sectors of the global economy, has been affected by the COVID-19 pandemic. In order to track industry response to the pandemic, the Equipment Leasing & Finance Foundation has developed a monthly COVID-19 Impact Survey. 
To participate in the COVID-19 Impact Survey of the Equipment Finance Industry:  Survey responses are limited to one per company. If you did not receive a survey and would like to participate, please contact Stephanie Fisher, sfisher@leasefoundation.org, to determine eligibility for inclusion in the survey.
November 2020 Survey Highlights - Deferrals
55 survey responses were collected from November 2-13 on a range of topics, including payments deferrals, defaults, and staff analysis. 54% of companies expect that the default rate will be greater in 2020 than in 2019, down from 56% in October; 35% expect it to be the same, unchanged from last month; and 11% expect it to be lower compared to 9% last month.
Only 4% of lenders reported having more than 10% of their portfolio now under deferral, down from 7% of lenders last month.
The largest percentage of respondents (69%) have 0.01-4.99% of dollars outstanding currently under payment deferral in their owned portfolio.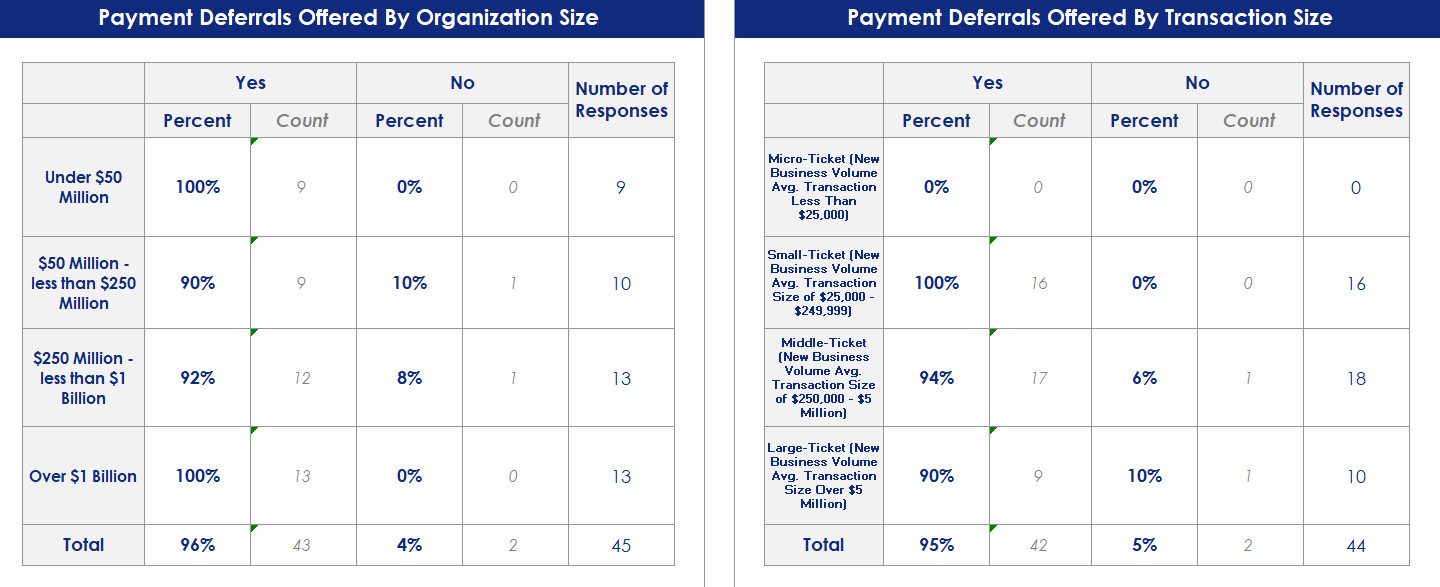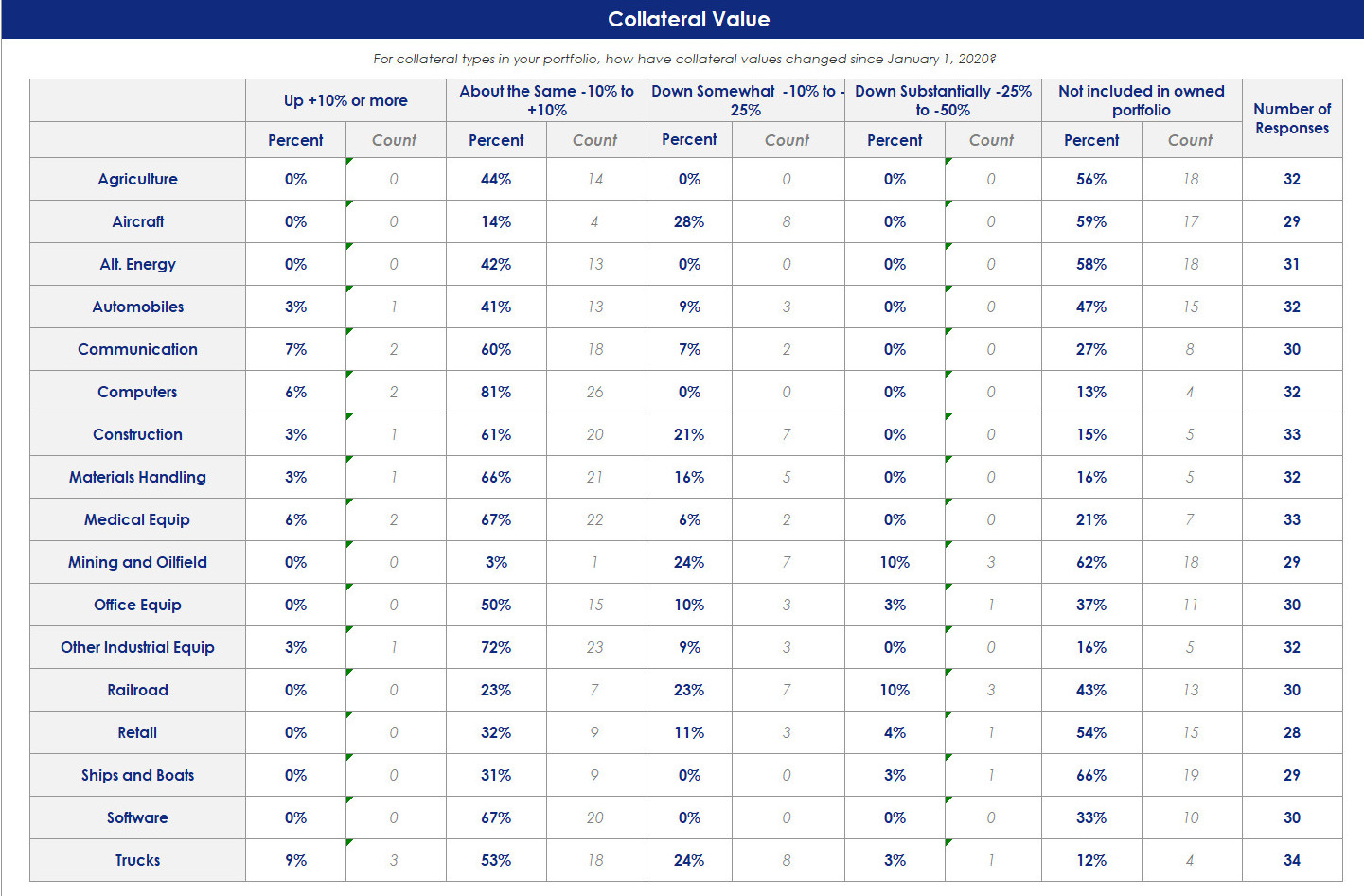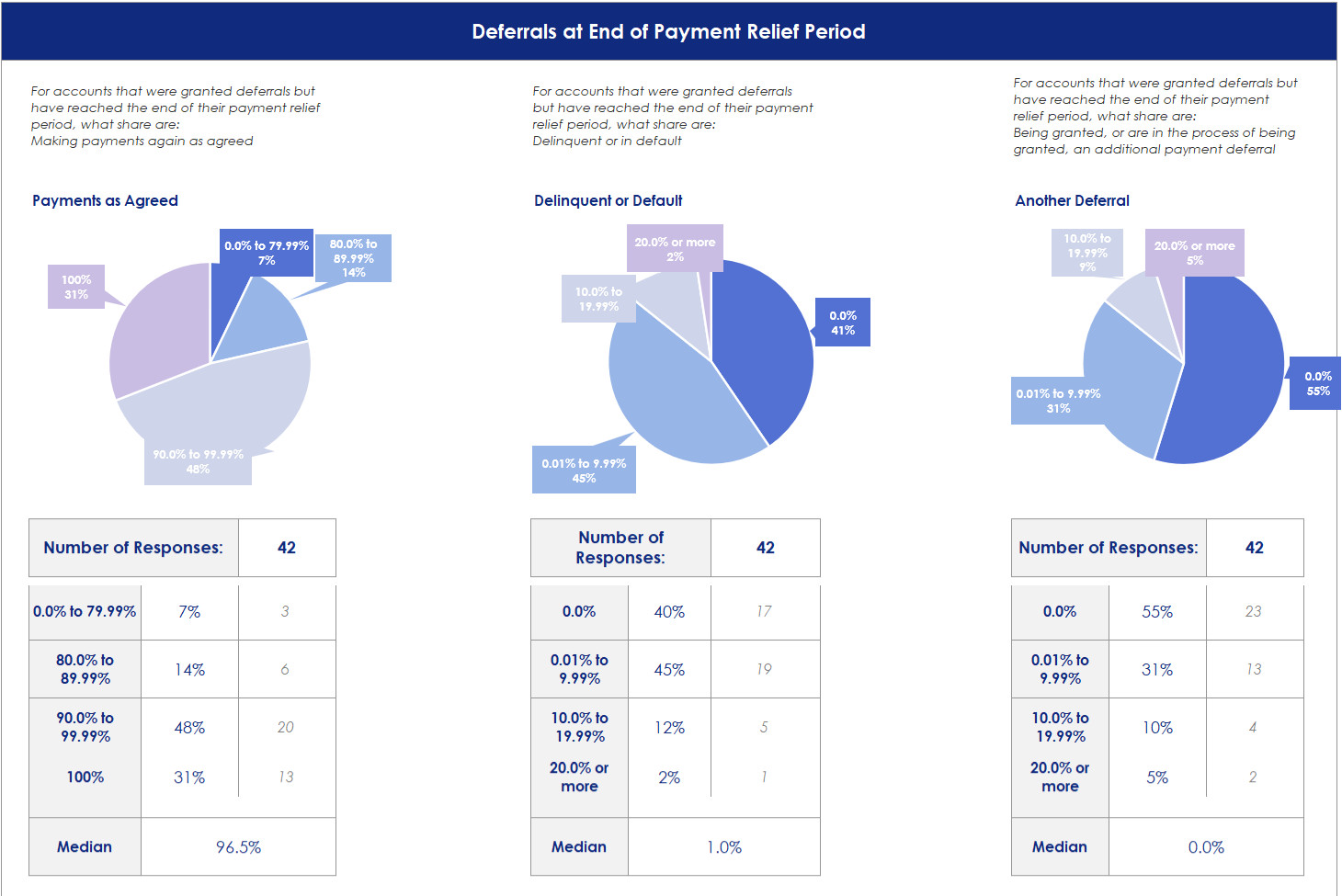 November 2020 Survey Highlights - Defaults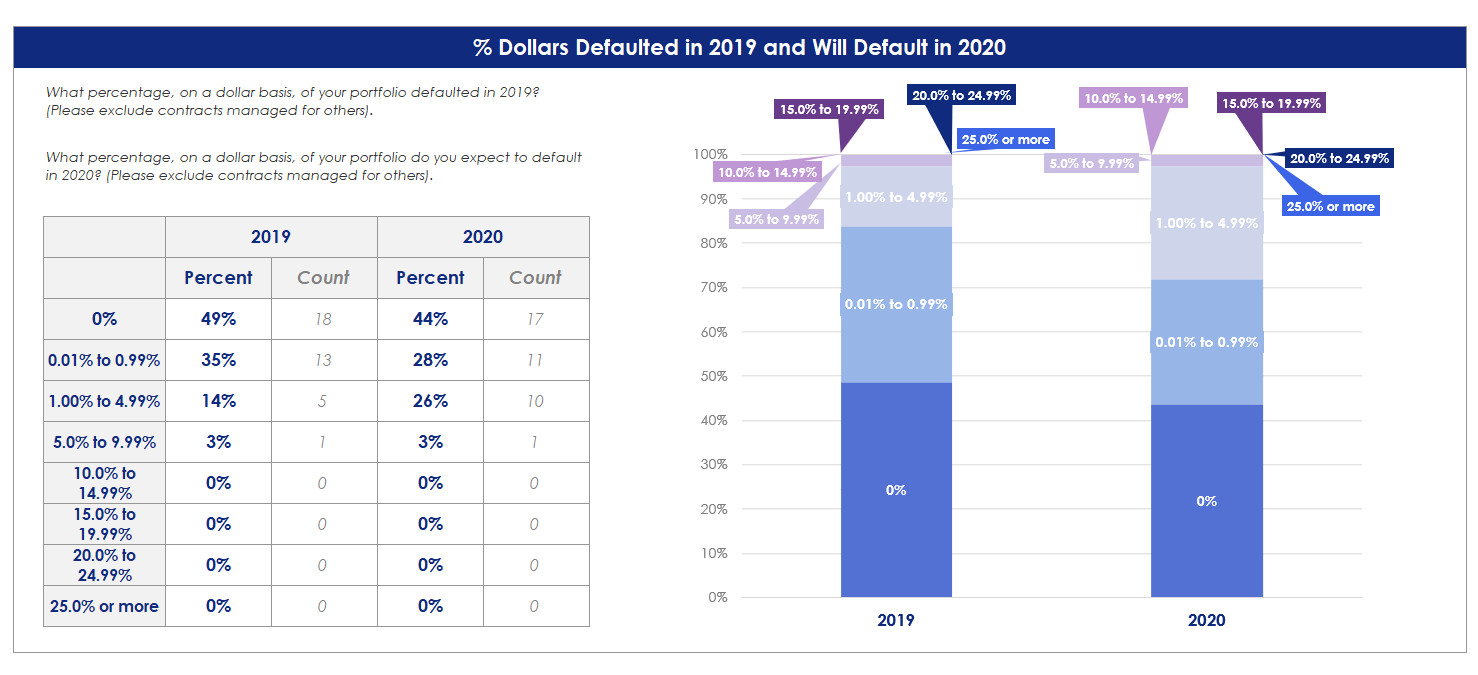 November 2020 Survey Highlights - Staffing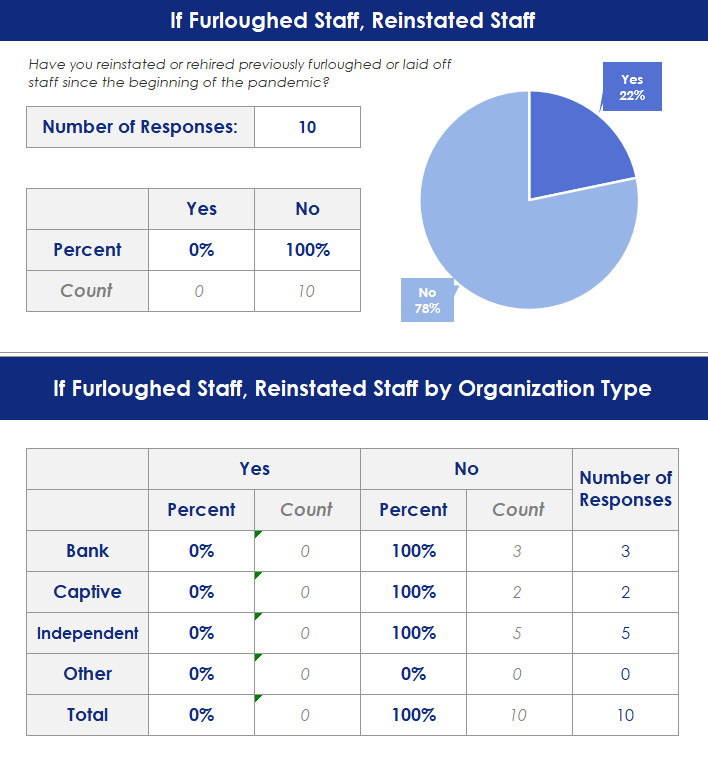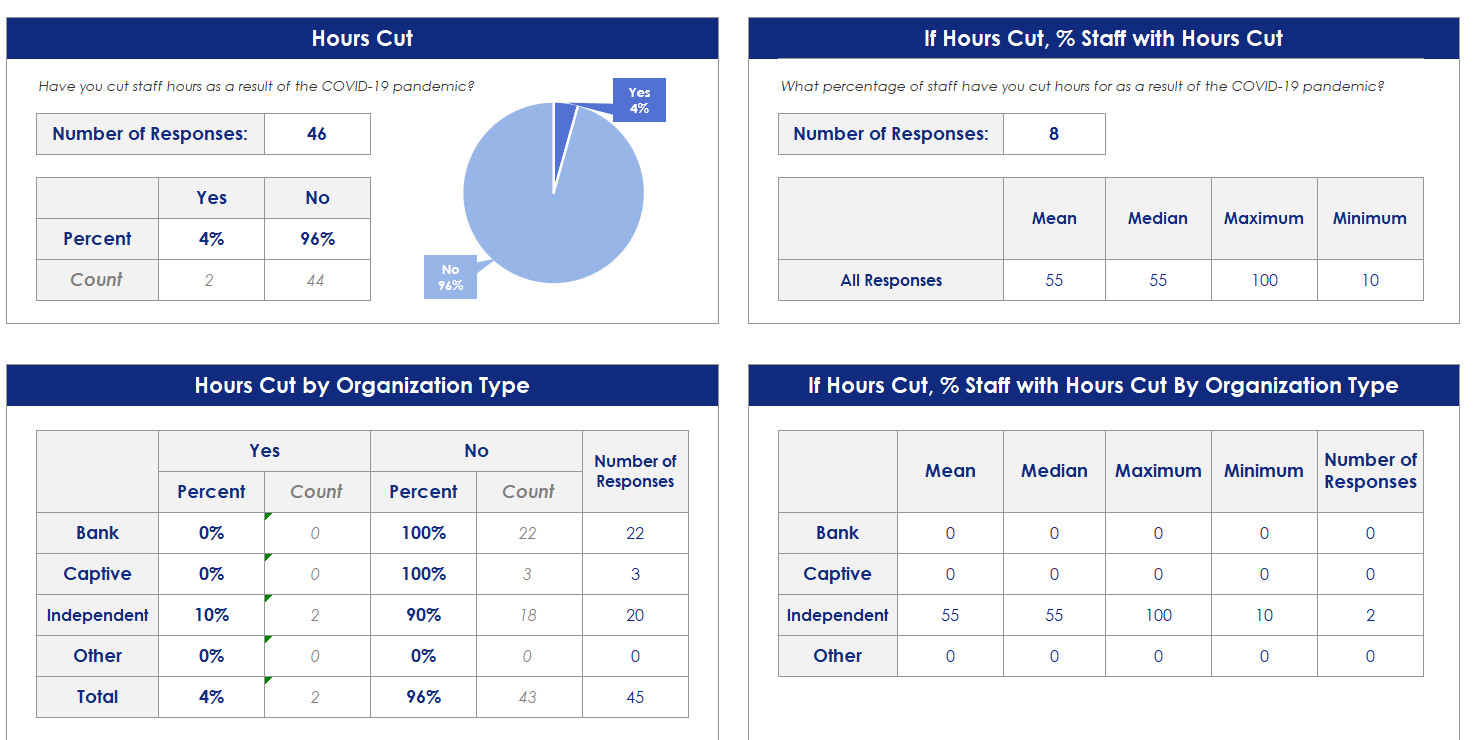 November 2020 Survey Comments from Industry Executive Leadership
Bank, Small Ticket
"Over the near term we expect continued volatility due to the election and impact of the continued COVID pandemic until such time as a vaccine is developed and accepted. Mid- and long-term we expect continued growth due to the resilient nature of the U.S. economy and our industry." Kirk Phillips, President & CEO, Wintrust Commercial Finance
Independent, Middle Ticket
"Our portfolio is comprised of all investment grade credits so we have not seen any defaults due to COVID-19 impact. We have not received any requests by our customers for deferral of rents." Aylin Cankardes, President, Rockwell Financial Group.
"The short-term effect will depend on the outcome of the election for my company as we are 100% oil and gas." Tracy Trimble, President, US Global Asset Investments, LLC