The equipment finance industry, like most sectors of the global economy, has been affected by the COVID-19 pandemic. In order to track industry response to the pandemic, the Equipment Leasing & Finance Foundation has developed a monthly COVID-19 Impact Survey. 
To participate in the COVID-19 Impact Survey of the Equipment Finance Industry:  Survey responses are limited to one per company. If you did not receive a survey and would like to participate, please contact Stephanie Fisher, sfisher@leasefoundation.org , to determine eligibility for inclusion in the survey.
View the May survey results graphic
View the June survey results graphic 
July 2020 Survey Highlights
From 77 survey responses collected from July 1-11, results show that 95% of equipment finance companies have offered payment deferrals.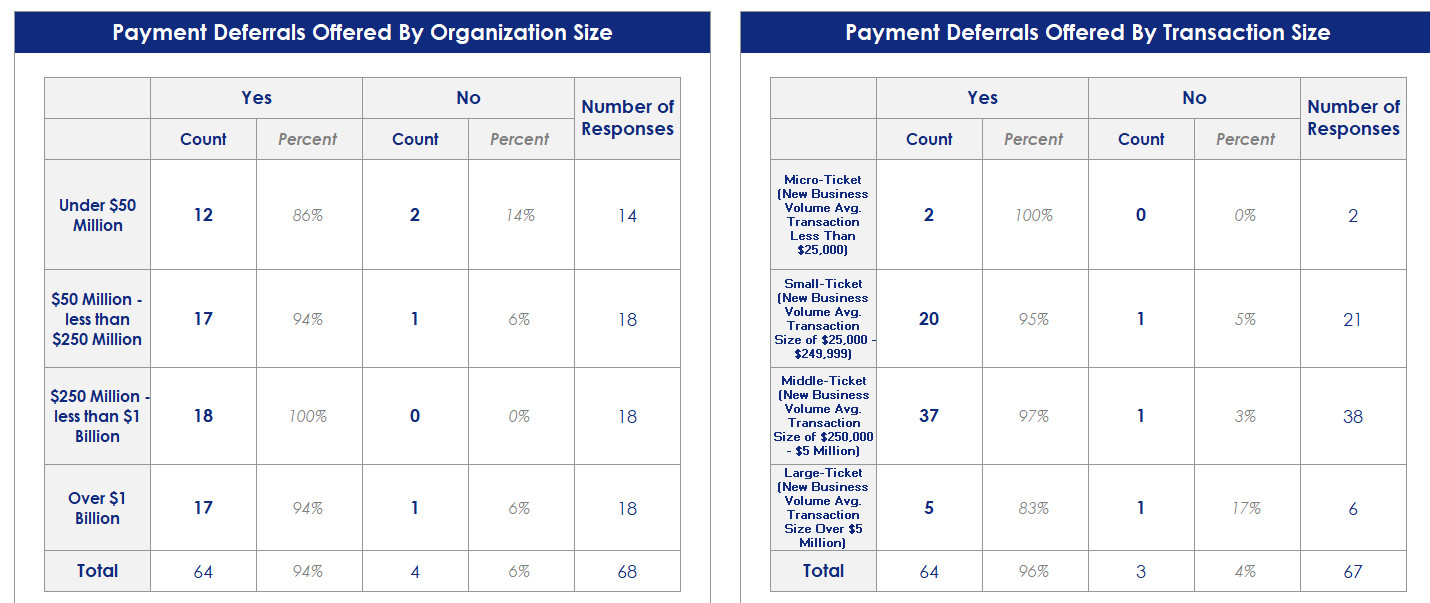 77% of companies expect that the default rate will be greater in 2020 than in 2019.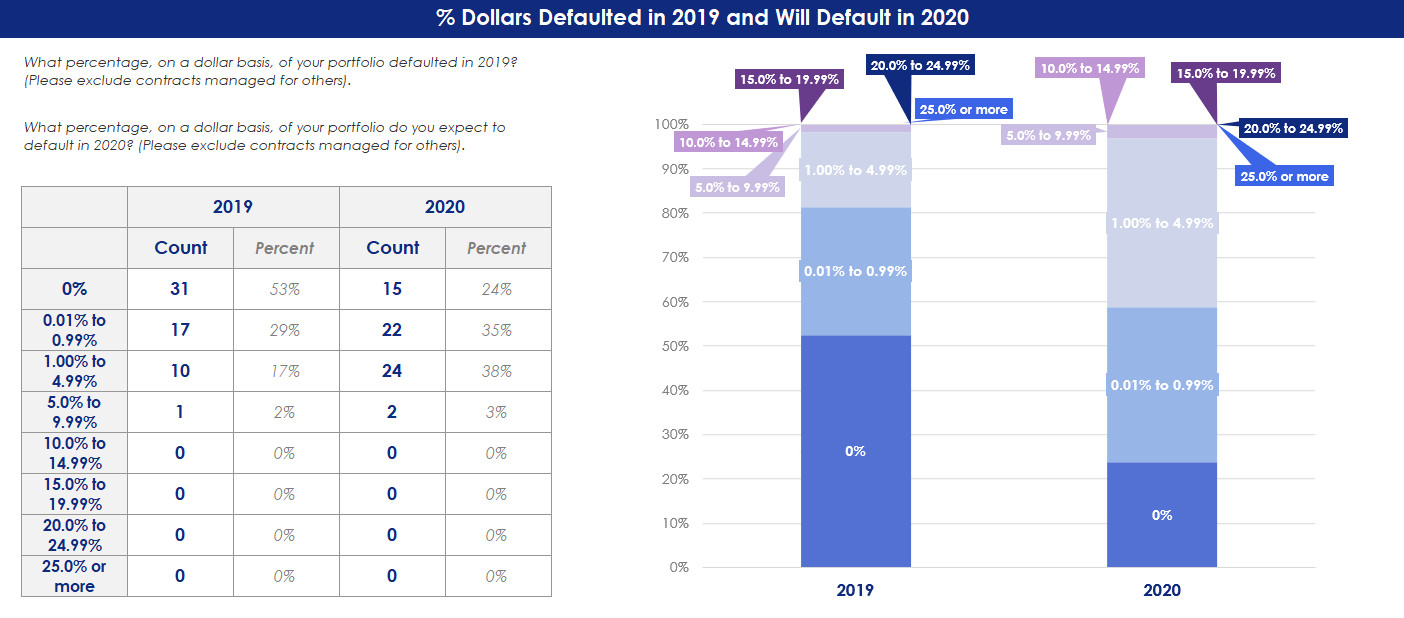 A majority (83%) of companies have not furloughed or laid off employees.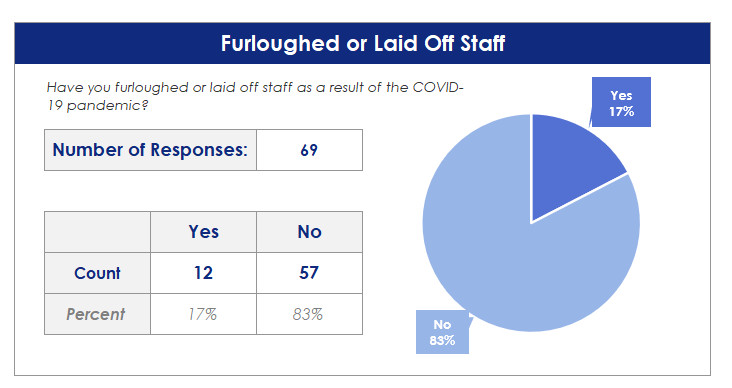 July 2020 Survey Comments from Industry Executive Leadership
Captive, Small Ticket
"The gamble of deferring payments will either pay off or not in the next three months as we see how many of the deferred customers survive. We, a truck manufacturer captive, are more involved in 'final mile' delivery, and we see the next one to three years as being steady. Past that it is a guessing game. Everything depends on curbing the pandemic." Jim DeFrank, Executive Vice President and Chief Operating Officer, Isuzu Finance of America, Inc.
Independent, Middle Ticket
"The short term will be challenging for many. By year end, I believe you will see a number of firms exit the business. However, adversity for some also provides opportunity for others. This is a resilient and innovative industry which will manage through these unprecedented times and endure over the long term." Nancy Pistorio, CLFP, President, Madison Capital LLC
Independent, Middle Ticket
"Short term we are extremely focused on helping our clients navigate through the COVID-19 pandemic, and internally focused on leveraging technology to ensure we continue to deliver outstanding service to our clients. Many of our competitors have either ceased originating or scaled back their originations, which has resulted in new opportunities for our firm. Medium- to long-term we are focused on recruiting new talent, along with 'A Players' to ensure we are well positioned to meet our aggressive growth objectives." Samuel Smith, President, Customers Commercial Finance, LLC
Survey Demographics
Market Segment
Bank 51%
Captive 21%
Independent 28%
Market Segments Based on Transaction Size of New Business Volume
Large-Ticket (New Business Volume Avg. Transaction Size Over $5 Million) 9%
Middle-Ticket (New Business Volume Avg. Transaction Size of $250,000 – $5 Million)57%
Small-Ticket (New Business Volume Avg. Transaction Size of $25,000 – $249,999) 31%
Micro-Ticket (New Business Volume Avg. Transaction Less Than $25,000) 3%
Other 2.5%
Organization Size
Under $50 Million 21%
$50 Million – $250 Million 26%
$250 Million – $1 Billion 26%
Over $1 Billion 26%